Stop your hair loss
Start your treatment TODAY!
80% of customers saw a
noticeable improvement
after 2 months*
100% Natural, organic and vegan
Ingredients Include
Coco nucifera oil
Cools the scalp and retains moisture, perfect for locking in shine. Its stability also prevents your hair from breaking.
Camellia sinensis leaf extract
Prevents the testosterone to be converted into DHT which is responsible for hair loss. Also has skin conditioning and skin protecting properties.
Allium cepa
Reduces hair loss by improving blood circulation in the scalp and hair. The sulphur helps with the production of collagen to promote new hair growth.
Citrus limon
Effectively eliminates dandruff from the hair to promote hair growth, and cleans oil and dirt from the hair to make it smoother, softer and shinier.
Murraya koenigii stem extract
Strengthens hair roots and includes anti-oxidants to moisturise the scalp. Also rich in amino acids and beta carotene to prevent hair thinning and hair loss.
Aloe barbadensis leaf extract
Eliminates bacteria and combats excessive oil build-up and dandruff on the scalp. Also includes enzymes to moisturise the hair and promote hair growth.
Real Regrowz Results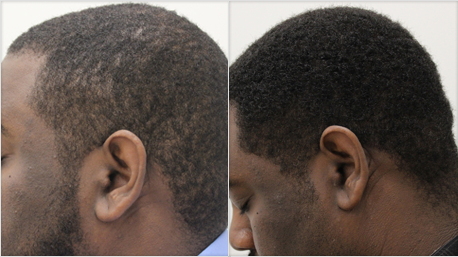 Before / After
Before / After
Before / After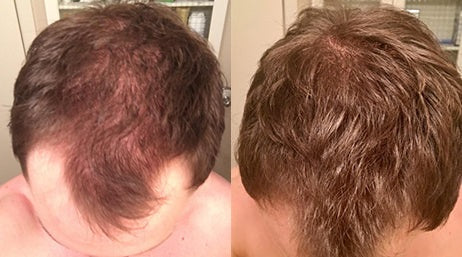 Before / After